>

Kids reliable navigator: Facility, service
Kids reliable navigator: Facility, service
In this page, smartphone becomes for exclusive use.
I'm very sorry, but please access than smartphone.

Facility, service
In FAMILY MALL, we offer facility for mom and child in each place.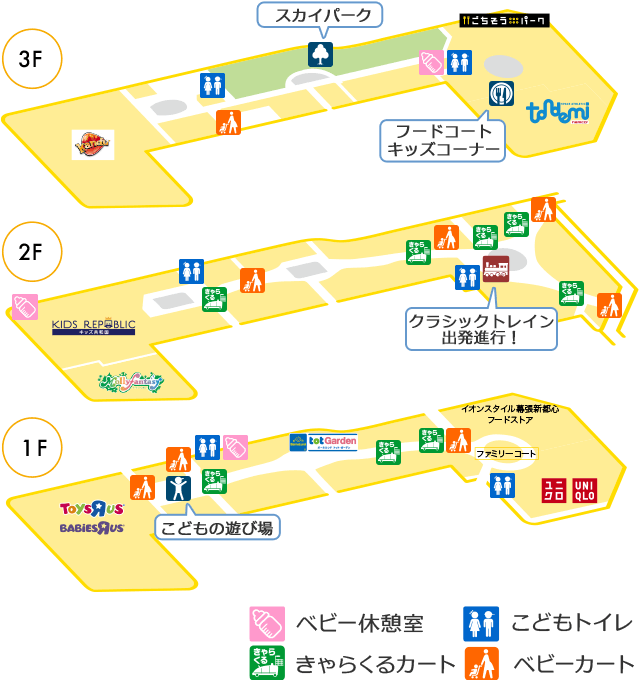 Baby rest room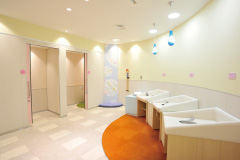 We offer diaper exchange bed, nursing space.
It becomes environment that baby and mother can spend relaxedly.

Food Court Kids corner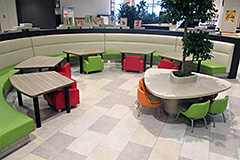 We install chair and table for child that small child and the family enjoy and can eat.
Microwave Ovens We prepare, too which warms baby food.

Amusement place of child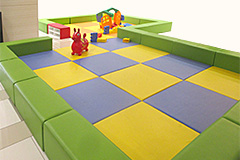 We offer space where child can play happily.
Protector can take a break while watching child in chair for relaxing STARBUCKS COFFEE and break and one of table We prepare, too slowly near in shop.

kid's shopping cart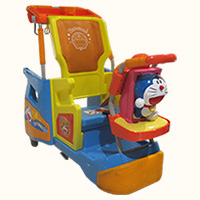 We offer kyarakurukato where is popular among child.
We install in each site in FAMILY MALL.
※As number includes limit, there is possibility that setting place does not have depending on time.

Sky park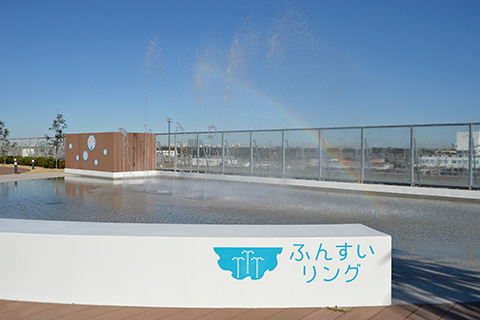 Roof park which child can enjoy vigorously.
As for there being fountain and beach that can enjoy playing in the water, and mini-event being held on stage.
The large sky and comfortable sea breeze, play and place of recreation and relaxation for parent and child among green of trees.
Please inflect.

Children's Toilet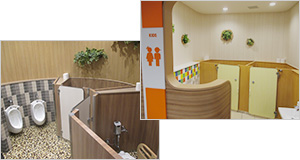 While protector watches, we can use child in peace,
We offer restroom for child.

Stroller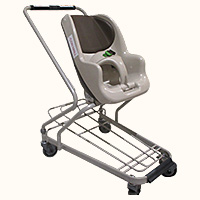 Target Age It is available from two months after birth to 3 years, 0 months old free.